Acquista il nostro olio d'oliva biologico
Scegli l'Olio Extravergine d'Oliva Bio Aroldo, che nasce in Maremma Toscana. Nel cuore dell'Italia, l'Agriturismo Casa Olivo produce l'Olio Extravergine d'Oliva Bio Aroldo dalle 3500 piante dell'azienda. Lasciati rapire dal sapore dell'olio d'oliva della Toscana, prodotto in una terra selvaggia e incontaminata e nel pieno rispetto della natura. L'olio biologico extravergine di oliva è prodotto con amore dalla nostra azienda familiare.
PROMO ATTIVA: Acquista 2 lattine da 5 lt. o 3 lattine da 3 lt. e riceverai in omaggio una bottiglia da 500 ml. E le spese di spedizioni (ITALIA) sono gratuite.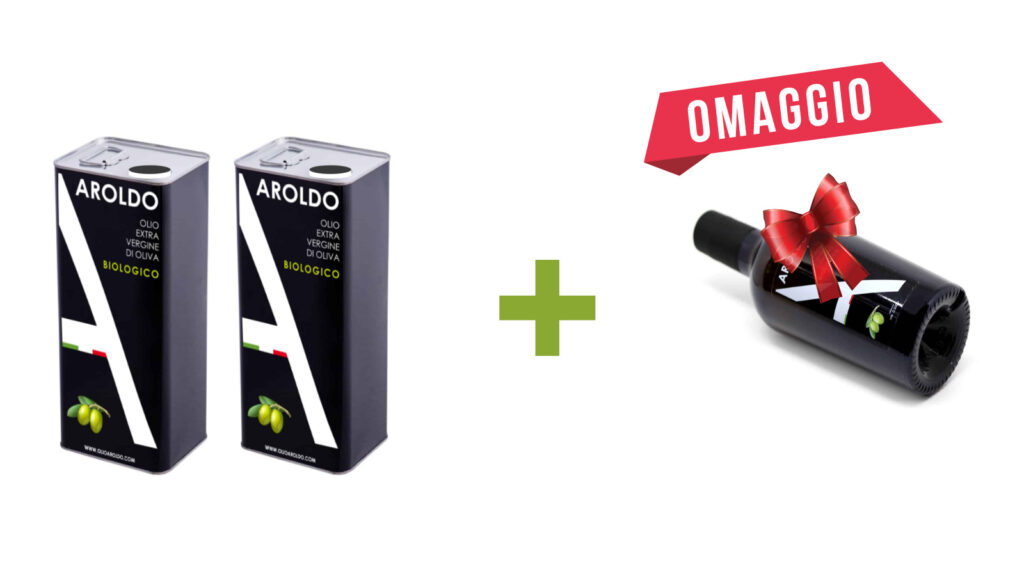 Choose the Biological Extra Virgin Olive Oil Aroldo, which is born in the Tuscan Maremma. In the heart of Italy, the Agriturismo Casa Olivo produces the Biological Aroldo Extra Virgin Olive Oil from the company's 3,500 plants. Let yourself be carried away by the taste of Tuscan olive oil, produced in a wild and uncontaminated land and in full respect of nature. Organic extra virgin olive oil is lovingly produced by our family company.
ACTIVE PROMO: Buy 2 cans of 5 lt. or 3 cans of 3 lt. and you will receive a free 500 ml bottle. And the shipping (ITALY) are free.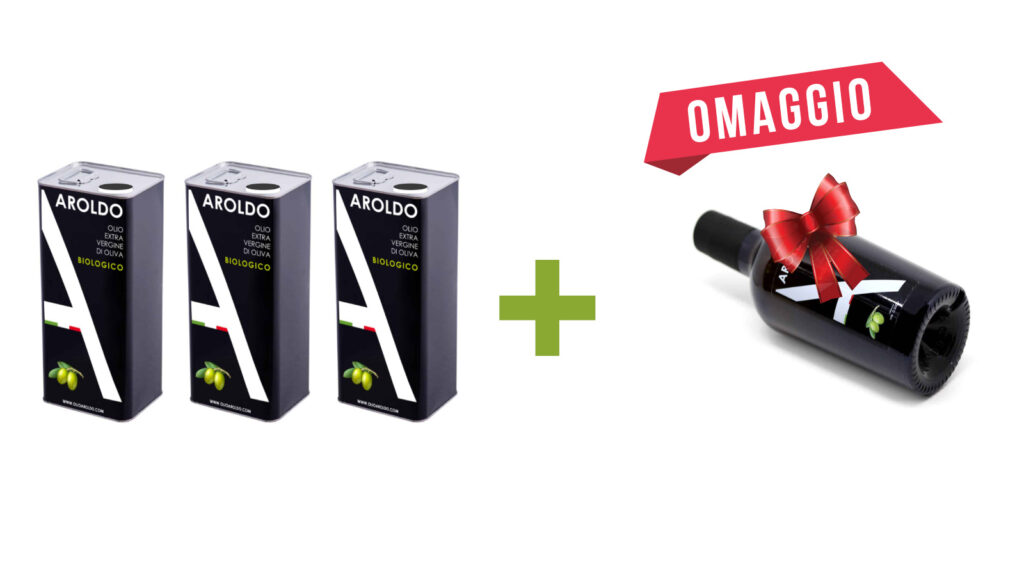 ISCRIVITI ALLA NEWSLETTER PER RICEVERE NEWS E AGGIORNAMENTI! CLICCA QUI
8,00

€

– 10,00

€

IVA inclusa

Esaurito

45,00

€

– 75,00

€

IVA inclusa

Prodotto disponibile