Aroldo Organic EVO Oil Can
48,00€ – 80,00€ IVA inclusa
The new oil is coming! Pre-order it in advance, and it will be shipped to you starting from mid-November! If you're a cooking enthusiast, you know how essential it is to have high-quality oil on hand in your pantry. Opting for the 3-liter or 5-liter tin format is a cost-effective choice. Not only do you save money, but you also have a supply of oil that lasts over time.
Aroldo Olive Oil is a product of the highest quality with unique organoleptic properties, and it's 100% certified organic. It is characterized by a typical sharp Tuscan note. This distinctive element is due to its high polyphenol content, which gives the oil a slight kick at the back of the throat. This pungent sensation is what makes Aroldo Olive Oil so appreciated when paired with Tuscan and Mediterranean dishes, and it's ideal for enhancing the flavor of appetizers, salads, and soups.
In addition to the sharp note, Aroldo Olive Oil boasts a bouquet of vegetal and spicy flavors that set it apart from other olive oils. These flavors include fresh herbs, green tomatoes, and a subtle hint of black pepper. This complex bouquet adds depth to dishes and creates a symphony of flavors in your mouth. It's the perfect accompaniment for grilled vegetables, fish dishes, and even white meats.
Aroldo Olive Oil is an outstanding choice for those seeking a high-quality olive oil with the typical Tuscan sharp note and a vegetal and spicy bouquet.
---
Type: Organic Multivarital EVOO (Extra Virgin Olive Oil)
Olive Varieties: Frantoio, Moraiolo, Leccino
Filtration: YES
Origin: Maremma Tuscany, Italy
Oil Flavor: Medium Fruity
Organic: Yes, certified.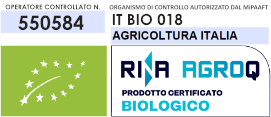 Additional information
| | |
| --- | --- |
| Weight | N/A |
| Dimensions | N/A |